Pilgrimage Church of St. John of Nepomuk at Zelená hora
Exceptional construction of the Pilgrimage Church of St. John of Nepomuk with a floor plan in the shape of a five-pointed star was created thanks to the fruitful cooperation of the abbot of the Žďár monastery, Václav Vejmluva, and the genius architect Jan Blažej Santini-Aichel.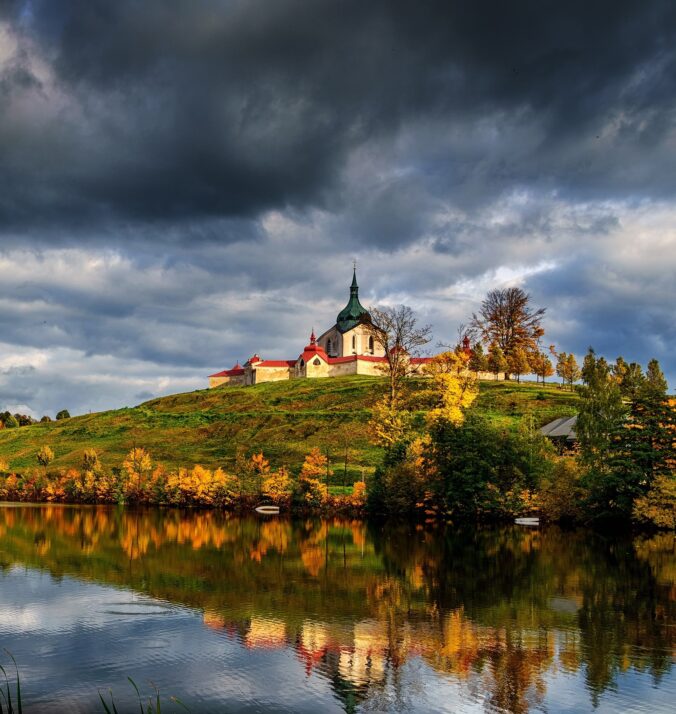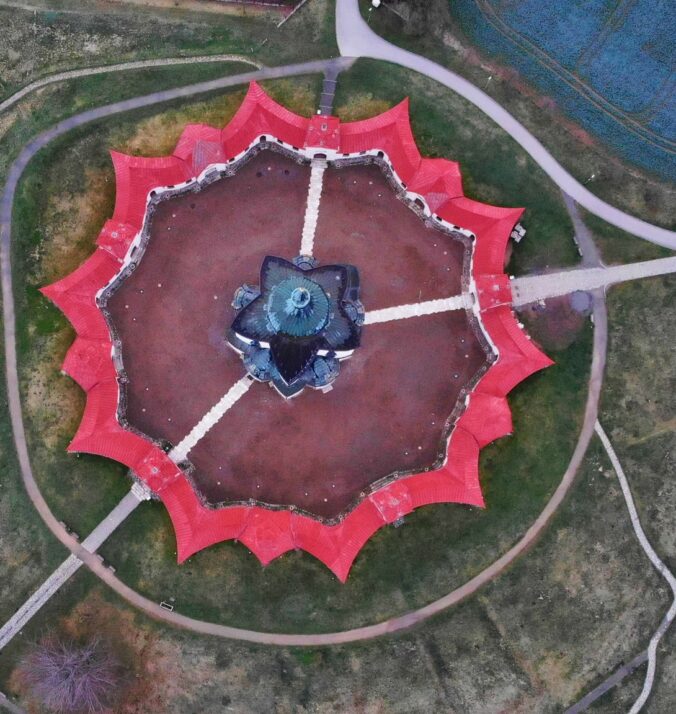 The legend of St. John of Nepomuk
The foundation for the construction of the church was the discovery of preserved tissue in the tomb of John of Nepomuk in St. Vitus Cathedral in 1719. According to legend, the priest paid with his life for not revealing the confession of Queen Sophia. The symbolism associated with this popular saint in the Baroque era appeared in the design of the church.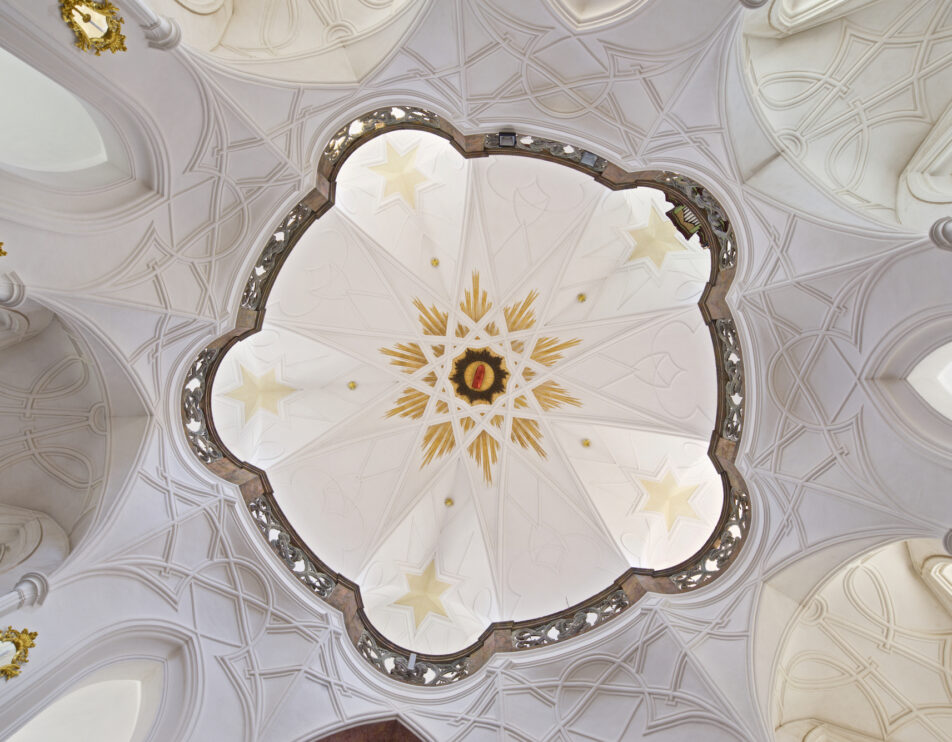 Unique symbolism
Santini-Aichel and abbot Vejmluva were exceptional at Christian symbolism and Kabbalistic teaching, which was also used in the proposal. Santini conceived the project completely individually, regardless of the customs of the time. He transformed abbot Vejmluva's idea of ​​a temple, in which the shape of a star was to play a major role, into an extremely impressive form, which only modern times could fully appreciate.
The church is built on a floor plan in the shape of a five-pointed star. It is claimed that a crown of five stars appeared on the surface of the Vltava River, where John of Nepomuk drowned. This symbol then appears repeatedly in other elements of the building. The area is accessible by five entrances, in the church, there are five chapels with five altars. The Latin word TACUI (meaning "I was silent") has also five letters. The dominant feature of the dome of the church is a large red tongue, again a symbol of St. John of Nepomuk, surrounded by a circle of flames, from which rays shine.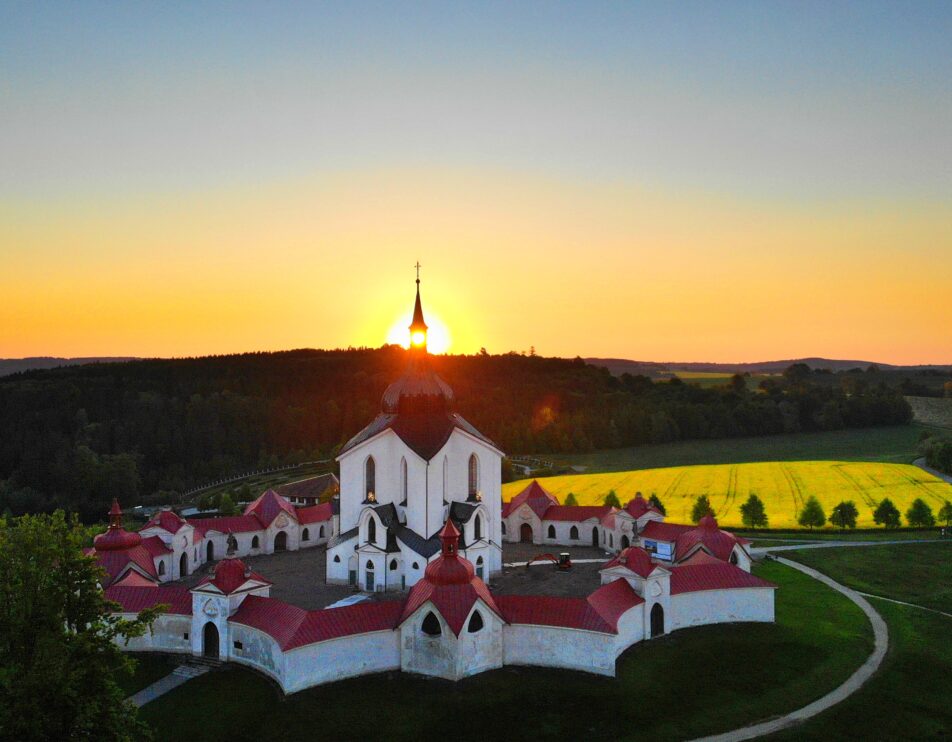 Church fire and rescue
The church at Zelená hora has become one of the most visited Baroque pilgrimage sites. A fire that broke out on July 16, 1784, destroyed the Žďár monastery and deprived the church of its roof. At the request of abbot Otto Steinbach of Kranichštejn, the monastery was abolished, and the church was closed. Priest Matěj Josef Sychra advocated a partial restoration of the church at the beginning of the 19th century. The decaying building was not rebuilt until the 1970s and early 1980s.
In 1994, an application was approved for the site to be included in the UNESCO World Natural and Cultural Heritage List.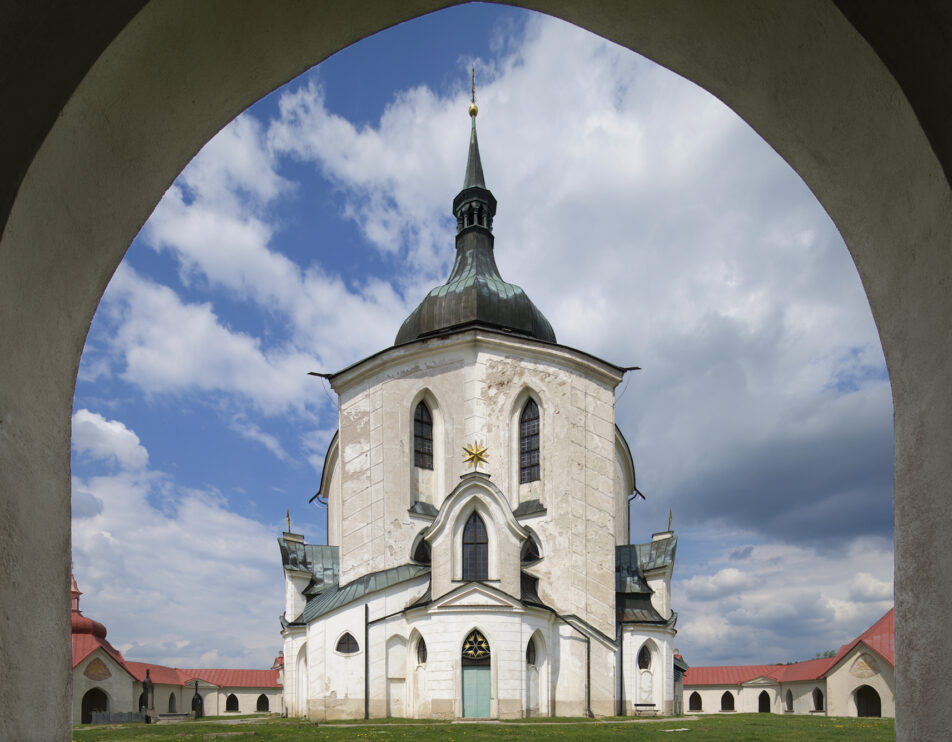 Pilgrimage Church of St. John of Nepomuk is under the administration of the Roman Catholic parish Žďár nad Sázavou – II.
Contact:
Římskokatolická farnost Žďár nad Sázavou – II
Správa poutního kostela sv. Jana Nepomuckého na Zelené hoře
Zámek 2/2
591 02 Žďár nad Sázavou
Information, tour reservation, guide service:
https://www.zelena-hora.eu/en
e-mail: info@zelena-hora.cz
telephone: +420 724 758 993